About PGIS
Welcome to the Postgraduate Institute of Science,
Sri Lanka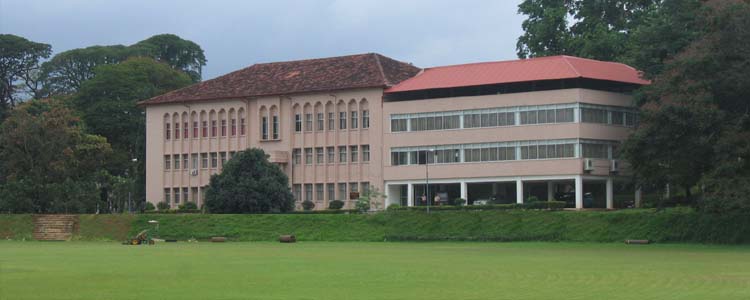 The Postgraduate Institute of Science (PGIS) is a National Institute established by the Ministry of Education and Higher Education in 1996, by an ordinance made by the University Grants Commission under section 18 with section 24A of the Universities Act No. 16 of 1978, for the purpose of providing, promoting and developing higher education in science.
The PGIS is attached to the University of Peradeniya and depends on the university for formulation and implementation of its academic programmes and the award of postgraduate degrees.
The institute strives to achieve its principle objectives to provide postgraduate instruction and training and facilitate research in different disciplines of science by;
✔

Stimulating creative thought while making available existing knowledge in the chosen fields

✔

Providing an atmosphere where free intellectual activity can flourish

✔

Including a responsibility and sensitivity about the scientific and technological needs of the society
The Director is the principal executive, academic and accounting officer of the institute while the Board of Management is the principal authority of the institute.
---
PGIS Vision
To be an internationally renowned centre of excellence for Postgraduate Training, Innovative Research & Development in Sciences
---
PGIS Mission
To contribute to the development of a globally recognized society with social sensitivity, ethical rectitude and economic prosperity to promote innovative research and outreach activities in an intellectually stimulating and a conducive academic environment